London: The world's oldest painting of an animal has been discovered in Borneo, dating back to 12,000 years before the earliest known examples in Europe.
Until now it was always assumed figurative cave painting - depicting animals and people - originated in western Europe about 40,000 years ago, although the earliest abstract art has recently been found dating from 73,000 years ago in South Africa.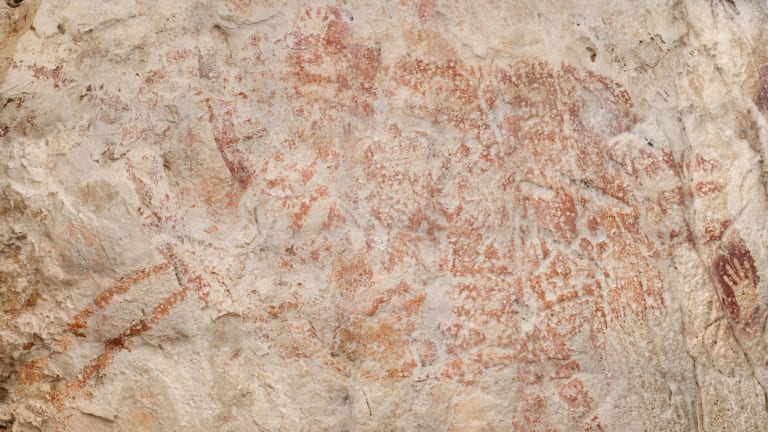 But researchers have now found the earliest animal artwork in caves in remote mountains of East Kalimantan - an area that once joined the Eurasian land mass - which may be 52,000 years old. It depicts creatures with horns, perhaps wild cows or bison, which roamed during the last ice age.
"The oldest cave-art image we dated is a large painting of an unidentified animal, probably a species of wild cattle still found in the jungles of Borneo," said Maxime Aubert, an associate professor from Griffith University in Australia. "Our research suggests that rock art spread from Borneo into Sulawesi and other new worlds beyond Eurasia, perhaps arriving with the first people to colonise Australia."
This news has been published by title Oldest Animal Cave Drawings May Go Back 52,000 Years
If the page you access is mistake or not log on perfectly, please visit the indigenous web in source CLICK HERE
Thank you for your visit to our website, hopefully the opinion we convey is useful, realize not forget to allowance and subscribe our web to acquire more information.
[TAG]407