1942 picture of herself: "This is a photo as I would wish myself to look all the time. Then I would maybe have a chance to come to Hollywood." Click through the gallery to see other pages from her diary: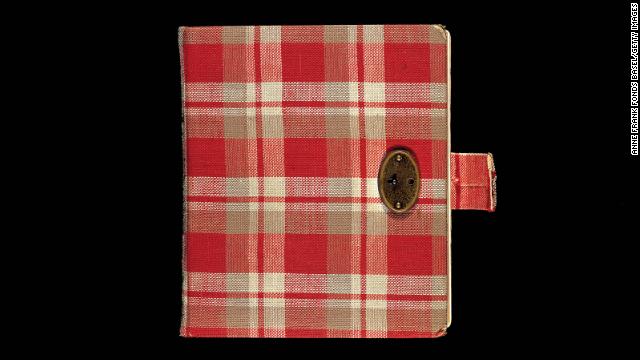 For her 13th birthday, Anne Frank received a red plaid diary, her first journal. She brought it with her into hiding and began writing in it in 1942. After her death, her father, Otto Frank, edited and compiled the diary. It was published in the Netherlands in 1947 as "The Secret Annex. Diary Letters From June 14, 1942, to August 1, 1944."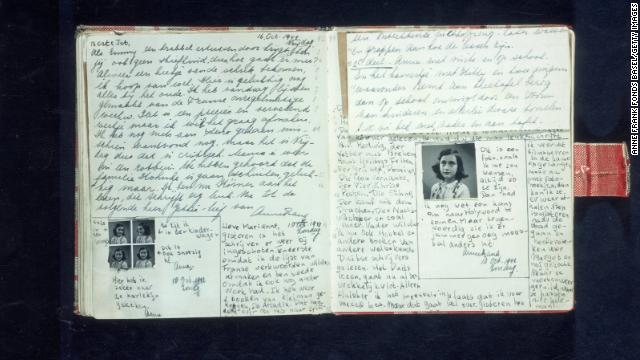 Pages with text and photos from Anne Frank's diary, written in October 1942.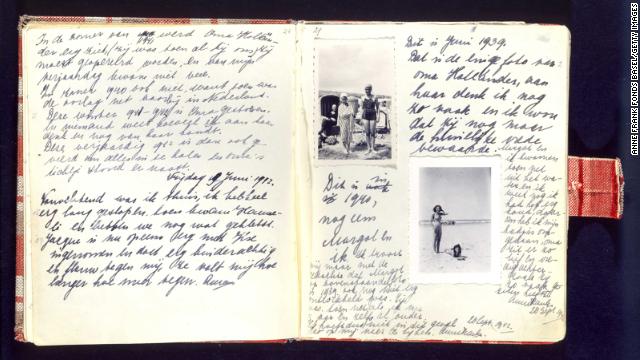 A handwritten page of Anne Frank's diary includes photos of herself on the beach during a holiday with her sister, Margot. The two sisters would live hidden in the annex with their mother, Edith; father, Otto; and another family.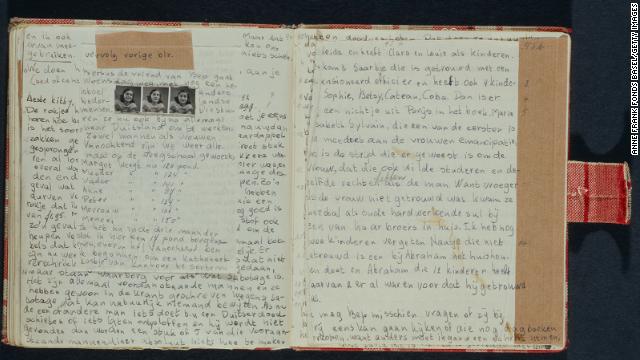 Two pages, written in 1942, from the diary. "Her inner life and her voice seem almost shockingly contemporary, astonishingly similar to the voices of the teenagers we know," says Francine Prose, author of "Anne Frank: The Book, the Life, the Afterlife."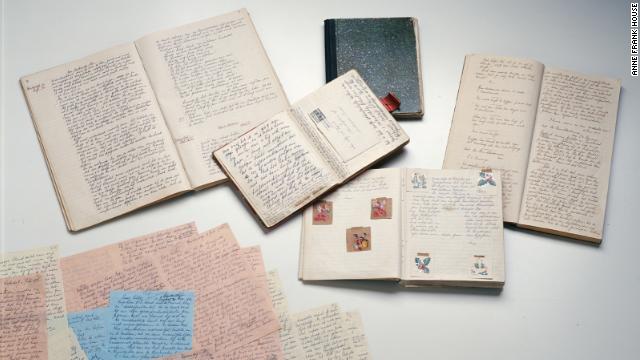 When her diary was almost full, Anne continued writing, using several notebooks. In 1944, she decided to rewrite her diary entries in the form of a novel, intending to publish it after the war, according to curators at the Anne Frank House in Amsterdam. Shown here are the different versions of her diary, known now as versions A, B and C.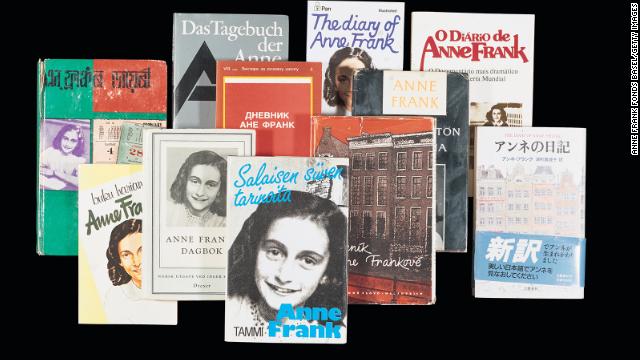 "The Diary of Anne Frank" has been translated into more than 70 languages in more than 60 nations.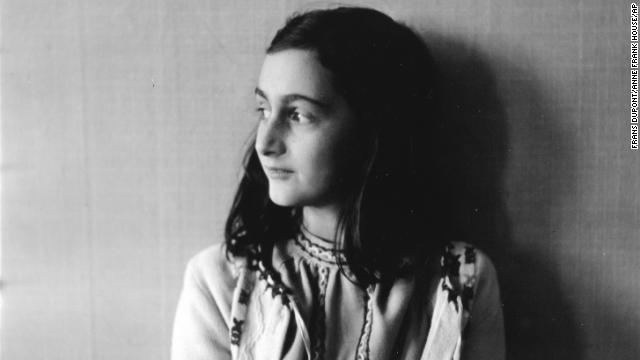 Anne Frank in 1941. Her diary is often many young people's introduction to the horrors of the Holocaust.
HIDE CAPTION Anne Frank: The girl who wanted to write Anne Frank: The girl who wanted to write Anne Frank: The girl who wanted to write Anne Frank: The girl who wanted to write Anne Frank: The girl who wanted to write Anne Frank: The girl who wanted to write Anne Frank: The girl who wanted to write Anne Frank: The girl who wanted to write